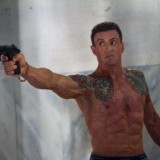 Movie Trailer: Bullet to the Head (2013)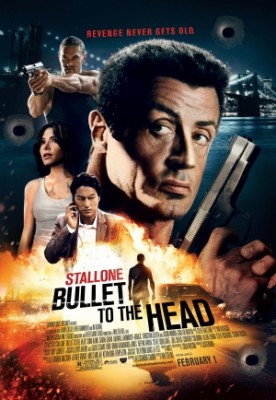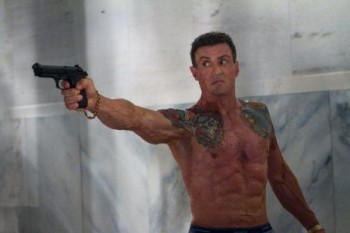 Movie Information
:
:
:
:
:
Genre(s):
Action, Crime, Thriller
MPAA Rating: R
Director(s): Walter Hill
Actor(s): Adewale Akinnuoye-Agbaje, Christian Slater, Jason Momoa, Sarah Shahi, Sung Kang, Sylvester Stallone
Writer(s): Alessandro Camon, Walter Hill
Producer(s): Alfred Gough, Joel Silver, Kevin King Templeton, Miles Millar, Stuart Ford
Studio(s): Warner Bros.
Posted August 17, 2012 by
sasori
Not to be outdone by Arnold Schwarzenegger's trailer for "The Last Stand," Warner Bros. has released the first theatrical trailer for Sylvester Stallone's Bullet to the Head. Based on a French graphic novel, it marries a hitman (Stallone) and a cop (Sung Kang) both of whom are out for revenge on the one who killed their respective partners. Oil and water partnerships are a common staple in Hollywood, but the action and repartee in this has that a good nostalgic feel to it (what "The Expendables has been trying to capture). Oh, and if you think the age of 66 is close to the grave, get a look at Sly — he is in even better shape now than during the height of his steroid Rocky/Rambo years. Watch the trailer below and see for yourself.
Bullet to the Head stars Sylvester Stallone, Jason Momoa, Sung Kang, Adewale Akinnuoye-Agbaje, Sarah Shahi and Christian Slater.
Bullet to the Head tears through US and UK theaters on February 1, 2013.