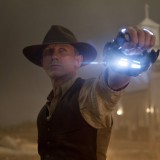 Movie Trailer #2: Cowboys & Aliens (2011)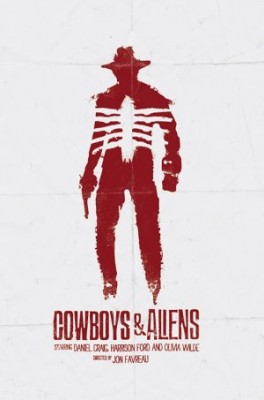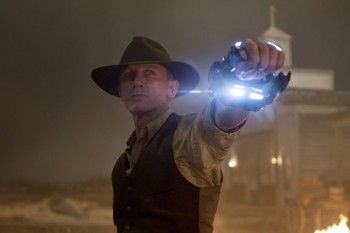 Movie Information
:
:
:
:
:
Genre(s):
Action, Science Fiction, Thriller
MPAA Rating: PG-13
Director(s): Jon Favreau
Actor(s): Daniel Craig, Harrison Ford, Keith Carradine, Olivia Wilde, Paul Dano, Sam Rockwell
Writer(s): Alex Kurtzman, Damon Lindelof, Hawk Ostby, Mark Fergus, Roberto Orci
Producer(s): Bobby Cohen, Brian Grazer, Jon Favreau, Randy Greenberg, Steven Spielberg
Studio(s): DreamWorks, Universal Pictures
Published on June 26, 2011 by
sasori
Ride 'em cowboy! The latest trailer for Cowboys & Aliens has arrived. Based off of a successful graphic novel, the movie tells the tale of Absolution, an old West town, and their fight against invading aliens. Easier said than done (aliens have spaceships and lasers, Westerners have horses and Colt 45s), that is until a mysterious stranger with a mysterious weapon attached to his arm shows up. Galvanizing the townsfolk, Apache Indians and outlaws into a posse, this Savior leads them into an epic battle.
Sadly for us, but good for keeping the interest high for the movie, the look of the aliens remains elusive. Nonetheless, the high intensity action and impressive effects offered up by this trailer should be enough to keep fans and curious onlookers satisfied until the July 29 release.
A previous trailer can be seen here: Cowboys & Aliens.
Cowboys & Aliens stars Daniel Craig, Harrison Ford, Olivia Wilde, Sam Rockwell, and Paul Dano.
Cowboys & Aliens invades US theaters on July 29, 2011 and the UK on August 11, 2011.