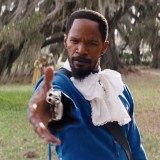 Movie Trailer: Django Unchained (2012)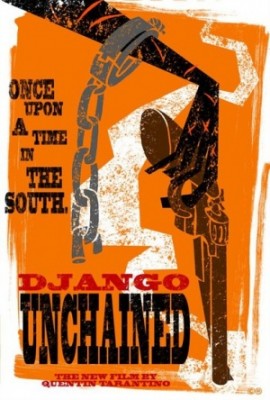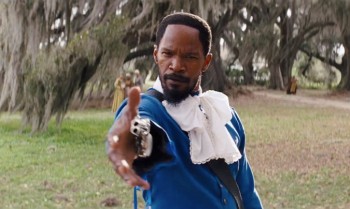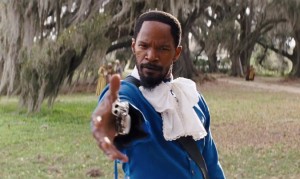 Movie Information
:
:
:
:
:
Genre(s):
Action, Drama, Western
MPAA Rating: R
Director(s): Quentin Tarantino
Actor(s): Anthony LaPaglia, Christoph Waltz, Dennis Christopher, Don Johnson, Jamie Foxx, Kerry Washington, Leonardo DiCaprio, Samuel L. Jackson
Writer(s): Quentin Tarantino
Producer(s): Bob Weinstein, Harvey Weinstein, Michael Shamberg, Shannon McIntosh
Studio(s): Columbia Pictures, The Weinstein Company
Posted June 7, 2012 by
sasori
Quentin Tarantino is damn good at revitalizing lost movie genres ("Death Proof," "Kill Bill") so it should come as no surprise, with Django Unchained, he's turned his eyes to the spaghetti western. In it, the titular character Django teams up with a bounty hunter to bring to justice the outlaw Brittle brothers and to exact revenge on a plantation owner responsible for selling Django's slave wife. The trailer below brings the funk (I do believe I hear a James Brown track) and plenty of Tarantino's trademark witty dialogue. It's going to be good, but don't take my word for it, watch and decide for yourself.
Django Unchained stars Leonardo DiCaprio, Jamie Foxx, Kerry Washington, Christoph Waltz, Samuel L. Jackson, Dennis Christopher, Walton Goggins, M.C. Gainey, Don Johnson and Anthony LaPaglia.
Django Unchained tracks down US theaters on December 25, 2012 and UK theaters on January 18, 2013.