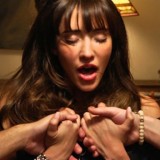 Movie Trailer: Ghost Team One (2013)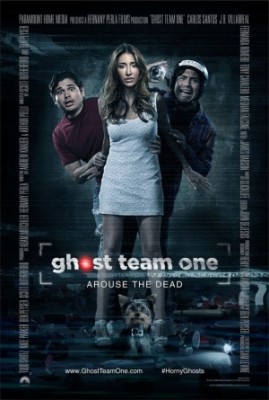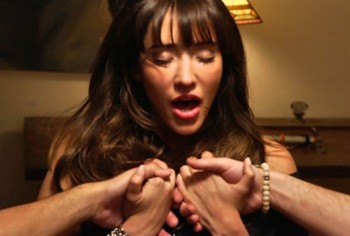 Movie Information
:
:
:
:
:
Genre(s):
Comedy, Horror
MPAA Rating: R
Director(s): Ben Peyser, Scott Rutherford
Actor(s): Carlos Santos, Fernanda Romero, J.R. Villarreal, Meghan Falcone, Tony Cavalero
Writer(s): Andrew Knauer, Arthur Pielli
Producer(s): Adam Mutchler, Hernany Perla, Nate Parker
Studio(s): Film Arcade, Flying Monkeys Entertainment
Posted September 12, 2013 by
sasori
Party 'til you wake the dead. That seems to be what friends, Brad (J.R. Villarreal) and Sergio (Carlos Santos) have done in the upcoming found-footage ghost comedy Ghost Team One. But taking it several steps further and capitalizing on the apparent paranormal activity, the clueless guys elicit the help from local hottie, Fernanda (Fernanda Romero), whom both want to date. But as they pursue their true goal (landing Fernanda in the sack), their ghostly visitor pursues its own nefarious goal — getting frisky with the boys. It's an interesting spin on a genre that has basically worn itself out ("Scary Movie 5" being one of the final coffin nails), so hopefully it can deliver. Check it out in the trailer below and decide for yourself.
Ghost Team One stars Tony Cavalero, J.R. Villarreal, Fernanda Romero, Meghan Falcone and Carlos Santos.
Official Synopsis:
In early 2012 filmmaker Billy Chen answered a craigslist ad looking for someone to document possible paranormal behavior. What he found was two sexually retarded friends scheming to impress a beautiful woman who believed their house was haunted. They were willing to face their darkest fears to get in her pants. She was determined to speak with the dead. No one was prepared for the horror they found instead. This film is not for those with weak hearts or strong genitals.
Ghost Team One scares up the laughs in US theaters on October 11, 2013.