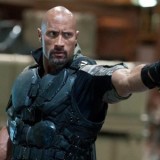 Movie Trailer: G.I. Joe: Retaliation (2013)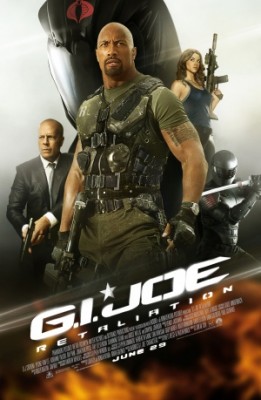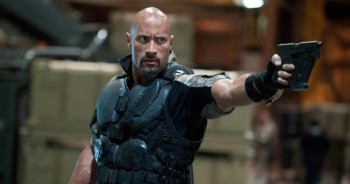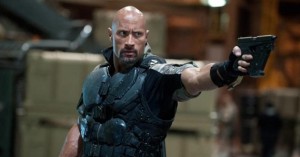 Movie Information
:
:
:
:
:
Genre(s):
Action, Adventure, Science Fiction
MPAA Rating: PG-13
Director(s): Jon M. Chu
Actor(s): Adrianne Palicki, Bruce Willis, Channing Tatum, Dwayne Johnson, Jonathan Pryce, Ray Park, Ray Stevenson
Writer(s): Paul Wernick, Rhett Reese
Producer(s): Brian Goldner, Gary Barber, Paul Schwake, Roger Birnbaum
Studio(s): Hasbro, Metro-Goldwyn-Mayer, Paramount Pictures
Posted December 12, 2011 by
sasori
Because I was a big fan of Cobra Command in my youth, I smiled at the trailer for G.I. Joe: Retaliation when a large portion of the G.I. Joe team are shot to hell up. The smile faded shortly thereafter. Best as I can tell, this sequel (of the less than stellar "G.I. Joe: The Rise of Cobra") pumps out the same old cartoony military shtick seen in countless other cartoony military flicks. Conspicuously — and unforgivably — missing, however, is Sienna Miller as the leather wearing Baroness.
G.I. Joe: Retaliation stars Channing Tatum, Dwayne Johnson, Ray Park, Bruce Willis, Adrianne Palicki, Ray Stevenson and Jonathan Pryce.
G.I. Joe: Retaliation protects UK theaters on March 27, 2013 and US theaters on March 29, 2013.