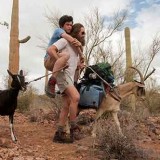 Movie Trailer: Goats (2012)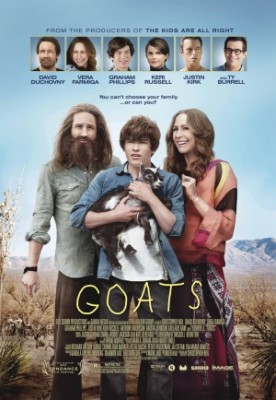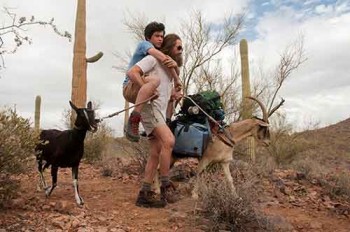 Movie Information
:
:
:
Genre(s):
Comedy, Drama
MPAA Rating: R
Director(s): Christopher Neil
Actor(s): Dakota Johnson, David Duchovny, Graham Phillips, Keri Russell, Ty Burrell, Vera Farmiga
Writer(s): Mark Poirier
Producer(s): Jai Stefan, Peter Touche, Richard Arlook, Riva Marker, Shannon Lail
Studio(s): Image Entertainment, Red Crown Productions
Posted July 9, 2012 by
sasori
I don't believe a coming of age movie has ever been presented quite like this. In Goats, Ellis has learned the ways of the world from his hippie mother and a man who has the tendency to bleat like a goat, aptly named "Goat Man." These teachings have served him well enough for the past 15 years but they put him at odds with the cruel "real" world when he travels across the country to attend a prestigious prep school, gets involved with a girl and reconnects with his estranged father. From the trailer below, expect a lot of funny counter-culture situations — the kind that you'll laugh at even though you can't fully understand why exactly it is that you're laughing.
Goats stars Vera Farmiga, David Duchovny, Graham Phillips, Keri Russell, Justin Kirk, Ty Burrell, Dakota Johnson and Anthony Anderson.
Goats expands to US theaters on August 10, 2012.