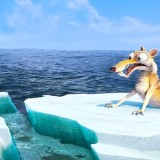 Movie Trailer: Ice Age: Continental Drift (2012)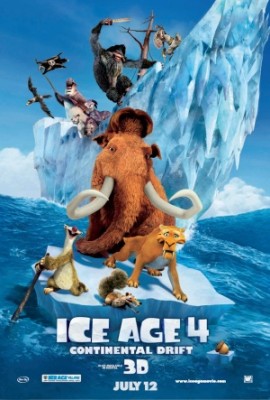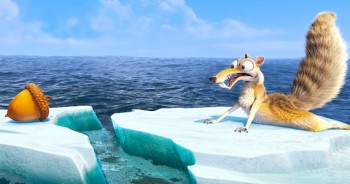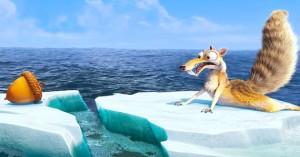 Movie Information
:
:
:
:
:
Genre(s):
Adventure, Animation, Comedy, Family
MPAA Rating: PG
Director(s): Michael Thurmeier, Steve Martino
Actor(s): Denis Leary, Jennifer Lopez, John Leguizamo, Peter Dinklage, Queen Latifah, Ray Romano, Wanda Sykes
Writer(s): Jason Fuchs, Michael Berg
Producer(s): John C. Donkin, Lori Forte
Studio(s): 20th Century Fox, Blue Sky Studios
Posted March 5, 2012 by
sasori
Not having been the biggest fan of the previous three Ice Age movies, I can't say I'm overly enthusiastic about the fourth, Ice Age: Continental Drift. The "endearing" prehistoric sloth, mammoth, sabertooth tiger and squirrel find themselves on a seafaring adventure — this time around when an earthquake causes the continents to break and drift apart. As they struggle to make their way back to loved ones, they'll encounter a band of cute guinea pigs and lock horns with marauding pirates. If this is your thing (or if you are sitting with your kid and this is their thing), check out the official trailer below.
Ice Age: Continental Drift employs the voice talents of Ray Romano, Queen Latifah, Jennifer Lopez, Denis Leary, John Leguizamo, Seann William Scott, Jeremy Renner, Josh Peck, Aziz Ansari and Wanda Sykes.
Ice Age: Continental Drift floats to US theaters on July 13, 2012 and UK theaters on July 6, 2012.