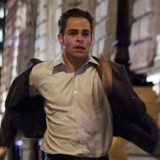 Movie Trailer: Jack Ryan: Shadow Recruit (2013)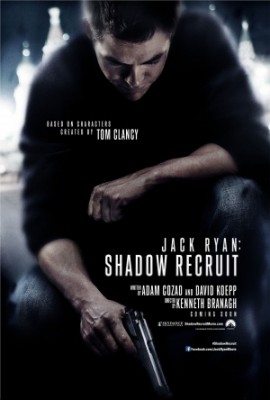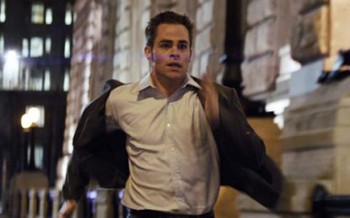 Movie Information
:
:
:
Genre(s):
Action, Drama, Thriller
MPAA Rating: R
Director(s): Kenneth Branagh
Actor(s): Chris Pine, Colm Feore, Karen David, Keira Knightley, Kenneth Branagh, Kevin Costner
Writer(s): Adam Cozad, David Koepp
Producer(s): David Barron, Mace Neufeld, Mark Vahradian
Studio(s): Buckaroo Entertainment, Di Bonaventura Pictures, Etalon Film, Paramount Pictures
Posted October 3, 2013 by
sasori
They tried Ben Affleck as as the young Jack Ryan 11 years ago in "The Sum of All Fears" but that experiment didn't work out so well. Today, we get our first taste of Chris Pine as the infamous operative in the trailer for Jack Ryan: Shadow Recruit. Well actually, he doesn't start out as spy at the beginning but he sure as hell becomes what we know by the end. Pine has done a good job filling some big shoes before (talking about William Shatner's Captain Kirk) so I believe he's got what it takes to fill Harrison Ford's. Unfortunately, you won't get a real good idea on that from this trailer. You will, however, know Kevin Costner as Jack's handler is adequately all business and Ms. Knightley as Jacks wife isn't going to be content doing the laundry. The trailer is below — give it a watch and see if it does the late Tom Clancy's character justice.
Jack Ryan: Shadow Recruit stars Chris Pine, Kevin Costner, Keira Knightley, Kenneth Branagh, Colm Feore and Karen David.
Official Synopsis:
In a story taking place prior to the original Jack Ryan stories, Ryan is a young stock broker working for a billionaire in Moscow before joining the CIA. When the billionaire he is advising frames him for a terrorist plot and kidnaps his wife, Ryan must race against time to clear his name, stop the plot, and save his wife.
Jack Ryan: Shadow Recruit uncovers corruption in US theaters on December 25, 2013 and UK theaters on December 26, 2013.