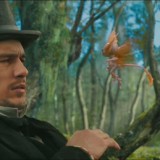 Movie Trailer: Oz: The Great and Powerful (2013)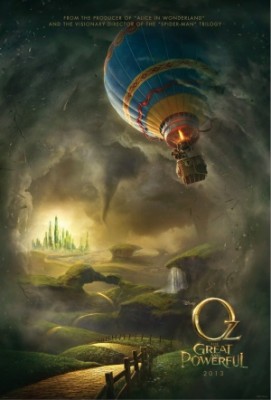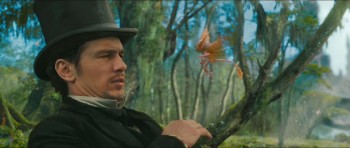 Movie Information
:
:
:
Genre(s):
Action, Adventure, Fantasy
MPAA Rating: PG-13
Director(s): Sam Raimi
Actor(s): Abigail Spencer, James Franco, Michelle Williams, Mila Kunis, Rachel Weisz, Zach Braff
Writer(s): David Lindsay-Abaire, Mitchell Kapner
Producer(s): Grant Curtis, Joe Roth, Palak Patel, Philip Steuer
Studio(s): Walt Disney Pictures
Posted July 12, 2012 by
sasori
Ever wondered how the great wizard of Oz arrived and rose to power? Well wonder no more as Walt Disney Pictures has posted the first trailer for Oz: The Great and Powerful. In it, Oz, a small-time magician with dreams of grandeur, is whisked away to the wondrous land of fairies, munchkins and witches. Here he is taken under the wing of three witches and must decide who of them are Good and Wicked as he tries to free Oz from certain peril. The look and feel of the film is very much like Burton's "Alice in Wonderland" although I suspect director Sam Raimi will deliver his own distinct twist to the tale. Take a peek below and decide for yourself!
Oz: The Great and Powerful stars James Franco, Mila Kunis, Rachel Weisz, Michelle Williams, Zach Braff and Abigail Spencer.
Oz: The Great and Powerful rules US and UK theaters on March 8, 2013.