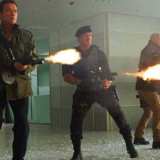 Movie Trailer: The Expendables 2 (2012)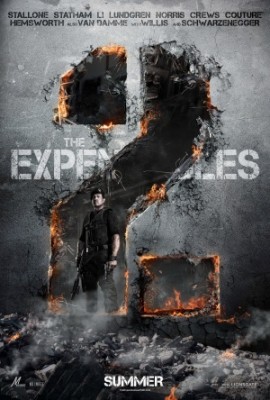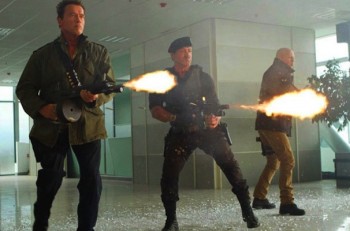 Movie Information
:
:
:
:
:
Genre(s):
Action, Adventure, Thriller
MPAA Rating: R
Director(s): Simon West
Actor(s): Arnold Schwarzenegger, Bruce Willis, Chuck Norris, Dolph Lundgren, Jason Statham, Jean-Claude Van Damme, Jet Li, Sylvester Stallone, Terry Crews
Writer(s): David Agosto, Ken Kaufman, Richard Wenk, Sylvester Stallone
Producer(s): Danny Dimbort, Guymon Casady, Jason Constantine, Robert Earl
Studio(s): Millennium Films
Posted December 14, 2011 by
sasori
As if there was any doubt that a sequel to The Expendables, the not as good as it shoulda been action flick starring every action hero actor on Earth, would be made (although many secretly wished it wouldn't). Details are scarce for Lionsgate's The Expendables 2 — all we know is Church calls on the aging mercenary team to do a job for him again and things awry. Oh yeah, we also know there is going to be a lot of explosions, bloodied noses and gunfire. Watch the teaser trailer below and determine if it gets you as non-excited as it did me.
The Expendables 2 stars Sylvester Stallone, Jason Statham, Jet Li, Chuck Norris, Jean-Claude Van Damme, Bruce Willis, Dolph Lundgren, Randy Couture, Arnold Schwarzenegger, Liam Hemsworth and Terry Crews.
The Expendables 2 smacks around US theaters on August 17, 2012.