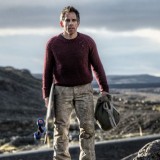 Movie Trailer: The Secret Life of Walter Mitty (2013)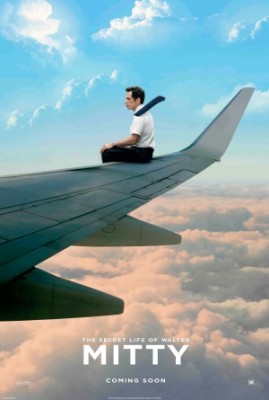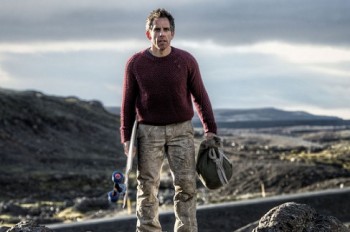 Movie Information
:
:
:
Genre(s):
Adventure, Comedy, Drama, Fantasy
MPAA Rating: R
Director(s): Ben Stiller
Actor(s): Adam Scott, Ben Stiller, Kathryn Hahn, Kristen Wiig, Patton Oswalt, Sean Penn, Shirley MacLaine
Writer(s): Steve Conrad
Producer(s): Ben Stiller, John Goldwyn, Stuart Cornfeld
Studio(s): 20th Century Fox, Red Hour Films, Samuel Goldwyn Films
Posted October 7, 2013 by
sasori
John Lennon may have said it best with the line from Imagine, "You know I'm a dreamer, but I'm not the only one." Walter Mitty is a dreamer as we can see in in 20th Century Fox's imaginative trailer for The Secret Life of Walter Mitty. He's a pathetically average guy toiling away his days in a cubicle pining for a girl who doesn't know he exists. In his mind, however, he is a great adventurer who traverses the globe and conquers all obstacles before him. But when an obstacle presents itself in real life, Walter must make the ultimate decision — keep living life through his imagination and others or step out of his 9 to 5 humdrum existence and actually live for the first time. Based on the novel "My World — And Welcome To It" by James Thurber, audiences can expect some wonderfully affecting moments to go along with the weird and comedic. Give it a watch below.
The Secret Life of Walter Mitty stars Ben Stiller, Kristen Wiig, Sean Penn, Adam Scott, Patton Oswalt, Shirley MacLaine and Kathryn Hahn.
Official Synopsis:
Ben Stiller directs and stars in James Thurber's classic story of a day-dreamer who escapes his anonymous life by disappearing into a world of fantasies filled with heroism, romance and action.
The Secret Life of Walter Mitty fantasizes in US theaters on December 25, 2013 and UK theaters on December 26, 2013.