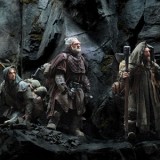 Movie Trailer #2: The Hobbit: An Unexpected Journey (2012)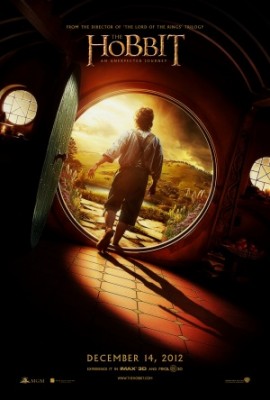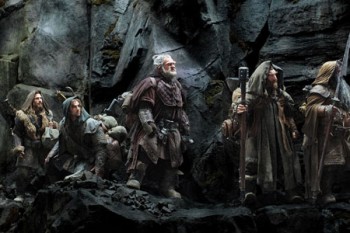 Movie Information
:
:
:
:
:
Genre(s):
Adventure, Fantasy
MPAA Rating: PG-13
Director(s): Peter Jackson
Actor(s): Andy Serkis, Cate Blanchett, Christopher Lee, Elijah Wood, Evangeline Lilly, Hugo Weaving, Ian McKellen, Martin Freeman, Orlando Bloom
Writer(s): Fran Walsh, Guillermo del Toro, Peter Jackson, Philippa Boyens
Producer(s): Carolynne Cunningham, Fran Walsh, Ken Kamins, Peter Jackson, Toby Emmerich
Studio(s): Metro-Goldwyn-Mayer, New Line Cinema
Posted September 19, 2012 by
sasori
Late last year we got a taste of what was to come with Peter Jackson's The Hobbit: An Unexpected Journey, the first prequel film of the upcoming trilogy to The Lord of the Rings trilogy (say that fast). Well today, New Line Cinema has dropped an epic full trailer for the December release. It chronicles the tale of Bilbo Baggins and his adventure with thirteen dwarves intent on reclaiming the Dwarf Kingdom of Erebor. In immersive style, through sweeping and forboding lands, they will do battle with savage Orcs and Goblins, and ultimately face-off with the powerful dragon Smaug. I personally can't say enough about the production — I'll let the trailers below do all the talking.
You can see the teaser trailer here: The Hobbit: An Unexpected Journey Trailer 1.
The Hobbit: An Unexpected Journey stars Elijah Wood, Martin Freeman, Hugo Weaving, Cate Blanchett, Evangeline Lilly, Orlando Bloom, Ian McKellen and Andy Serkis.
The Hobbit: An Unexpected Journey adventures to US and UK theaters on December 14, 2012.