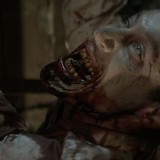 Red Band Movie Trailer: [REC] 3: Genesis (2012)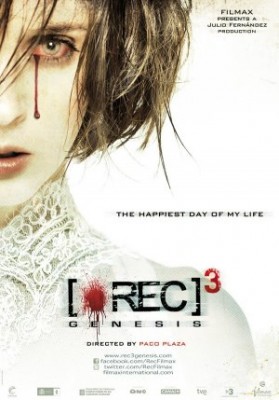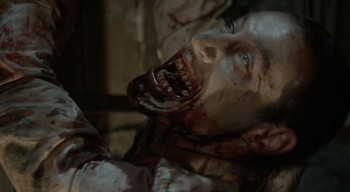 Movie Information
:
:
:
:
Genre(s):
Drama, Horror, Thriller
MPAA Rating: R
Director(s): Paco Plaza
Actor(s): Àlex Monner, Ana Isabel Velásquez, Diego Martin, Ismael Martínez, Javier Botet, Leticia Dolera
Writer(s): Luiso Berdejo, Paco Plaza
Producer(s): Alberto Marini, Carlos Fernández, Julio Fernández
Studio(s): Canal+ España, Sony Pictures Entertainment
Posted July 11, 2012 by
sasori
And here you thought only the T-Virus of "Resident Evil" fame had the strength to carry a franchise. Well, the contagion of [REC] fame is back in [REC] 3: Genesis and it may have gotten even nastier. This time the infection takes root at a wedding reception. Predictably, all hell breaks loose, culminating in a wedding day the bride and groom will never forget. Check out the gory trailer below (it really isn't that gory but the bride does make good use of a chainsaw).
[REC] 3: Genesis stars Leticia Dolera, Diego Martin, Javier Botet, Àlex Monner, Ismael Martínez and Ana Isabel Velásquez.
[REC] 3: Genesis infects US theaters on September 7, 2012.