While many of the films on this list have been critically acclaimed and some may receive Oscar nominations, for me the experience fell short of satisfaction and left me with a feeling of disappointment. And like my "Top 25 Movies of 2013," there are several movies included that opened in Canada in 2013.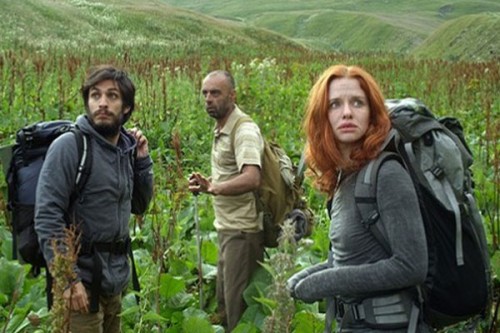 Based on a short story by Tom Bissell, "The Loneliest Planet" is a thought-provoking film that has moments of brilliance, but its strict adherence to minimalism and the emotional distance it creates is a barrier to full engagement. Relative to a critical event in the middle of the film, "The Loneliest Planet," for all its qualities, sends the wrong message and misses the opportunity for an important teachable moment.
#9 The Ravine of Goodbye ("Sayonara keikoku," Tatsushi Ohmori, 2013)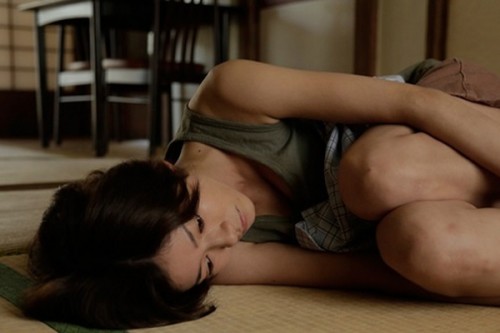 Based on a short story by Shûichi Yoshida, "The Ravine of Goodbye," winner of the Jury Prize at the Moscow International Film Festival, tackles the controversial relationship between victim and victimizer in a compelling, though very somber story whose long pauses and lack of sustained dialogue make it a difficult watch. Though ultimately disappointing, the film is an honest character study that challenges society's patterns of judging and evaluating without considering the evidence.
#8 Ginger & Rosa (Sally Potter, 2012)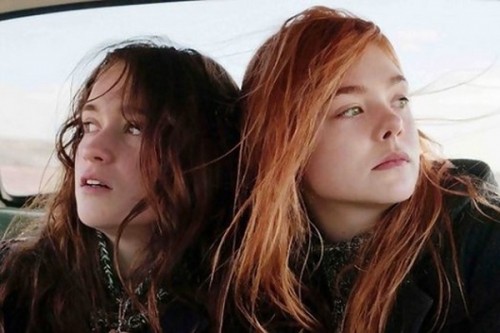 A commanding performance by Elle Fanning as a teenager struggling to make sense of the adult world in a turbulent period of history is thwarted by a weak script in Sally Potter's "Ginger & Rosa." Though the film is intense and intimate, it tends to indulge in stereotyping and its often heavy-handed plotting leaves little room for subtlety or nuance.
#7 42 (Brian Helgeland, 2013)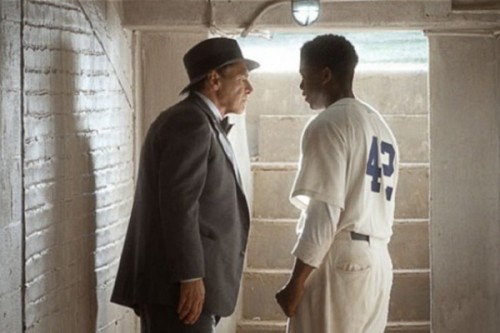 "42" accurately depicts the career of Hall of Fame baseball player Jackie Robinson and how he faced and overcame the obstacles to success. While the film captures the truth of racism in baseball during the years 1945, 46, and 47, it is cliché-ridden and falls short of transferring Robinson's greatness to the screen.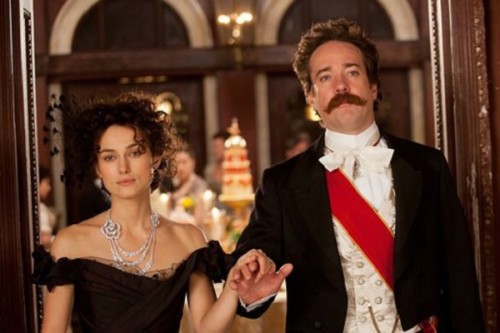 Joe Wright's glitzy take on Tolstoy's epic novel "Anna Karenina," the eleventh film version, adds little to our understanding or appreciation of this great work. Locations are constantly changed by altering the backgrounds, serving to reinforce the unreal nature of what we are seeing and, as a result, a powerful tragedy becomes passionless and uninvolving, and the breadth and depth of a great literary work of art is reduced to artifice.
#5 Philomena (Stephen Frears, 2013)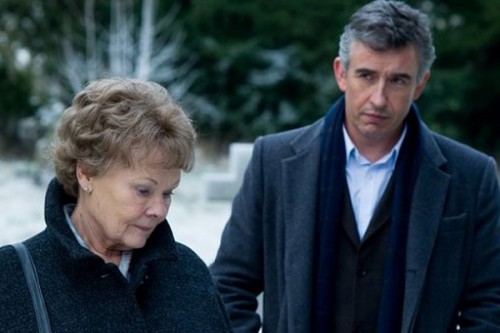 "Philomena" is both a comic "buddy" road trip and a stinging commentary on the practices of the Roman Catholic Church in Ireland in the 1950s, but the impact of its message about the inhumane effects of religious dogma is undercut by its feel-good banality. The story is basically a simple one but unfortunately, it receives an over-sentimentalized and maudlin treatment that negates the film's enlightened message about the true substance of faith.
#4 Nebraska (Alexander Payne, 2013)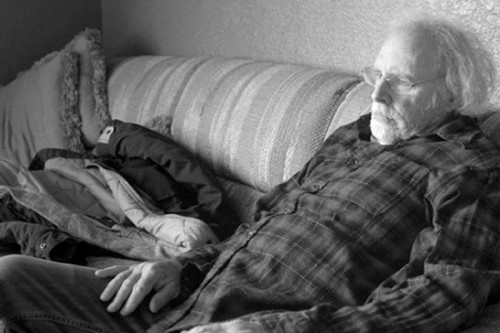 "Nebraska" is marked by convincing performances that will most likely be recognized by the Oscars and the film has moments that are truly tender and very affecting, yet the overall thrust of the film is so negative that I lost interest in what happens to the characters. It is one thing to show economic blight, small-town ignorance, and damaged family relationships, but if the characters in "Nebraska" are not believable as real human beings, the story loses whatever appeal or impact it might have had.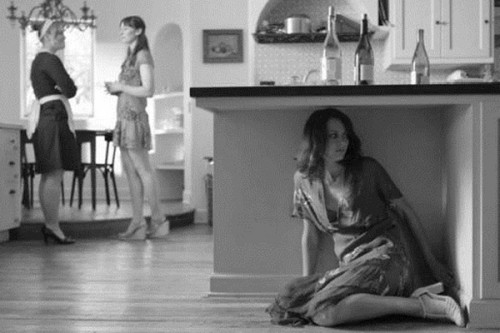 "Much Ado About Nothing" is very entertaining as Shakespeare comedies always are, but Joss Whedon's version of one of Shakespeare's most vibrantly alive works feels strained and oddly lifeless. In this day of mindless blockbusters, credit must be given to the director for attempting a mainstream film that has intellectual and literary merit. Unfortunately, the intent is not matched by the execution.
#2 Love Is All You Need ("Den skaldede frisør," Susanne Bier, 2012)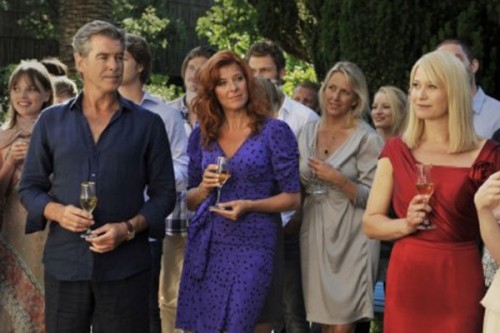 Hitting all the right buttons, "Love Is All You Need" makes a concerted effort to appeal to the requisite demographics but forgets to aim at constituents with intelligence and sensitivity. Filmed mostly in Italy on the Bay of Naples, its gorgeous natural surroundings and talented cast cannot redeem it from a nonsensical plot and characters that are irresponsible. Despite some moments of genuine warmth, the film wastes some fine talent on a romantic comedy that has neither romance nor comedy.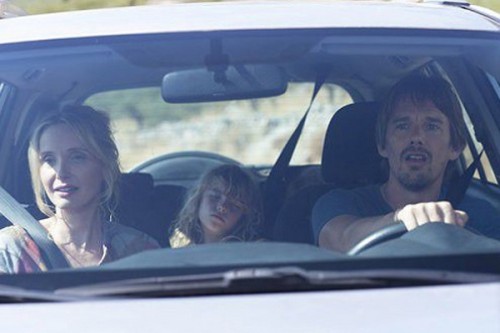 In "Before Midnight," the third film in Richard Linklater's trilogy, Jesse and Celine, now approaching middle age, are a couple living in Paris and have settled into what appears to be a long-term relationship. The film restates the conventional wisdom about the spark in relationships inevitably fading with the years, but the result feels more like an artistic concept than an organic experience and ends up merely being a primer on what does not work in a relationship.