The obligatory best film list of 2013. There was a lot to choose from so instead of cutting it off at ten, I took it to 25. Also, several of these movies were released in Canada in 2013 — I've included them as that is where I hail from.
#25 The Missing Picture ("L'image manquante," Rithy Panh, 2013)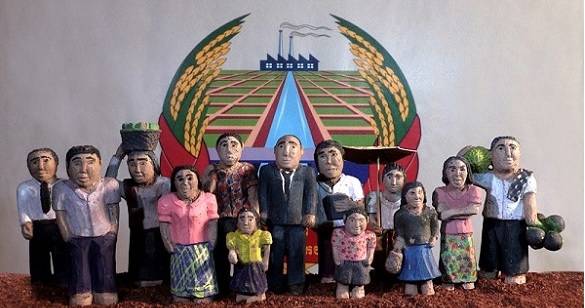 "The Missing Picture," winner of the Un Certain Regard award at the 2013 Cannes Film Festival, is a deeply moving film that uses hand-carved clay figures together with archival news footage and propaganda films to depict the rule of the Khmer Rouge in Cambodia from 1975-79. It paints an overwhelming picture of man's inhumanity to man.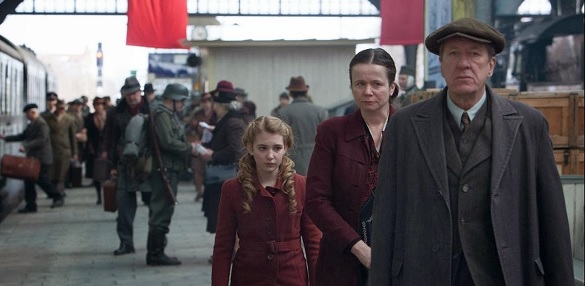 "The Book Thief" is a story about German fascism during World War II and their systematic attempts to destroy learning and culture. Told with power and conviction, it is the perfect film for young people to learn about the dangers of totalitarianism and to appreciate the importance of culture and knowledge in a humane society.
#23 Camille Claudel 1915 (Bruno Dumont, 2012)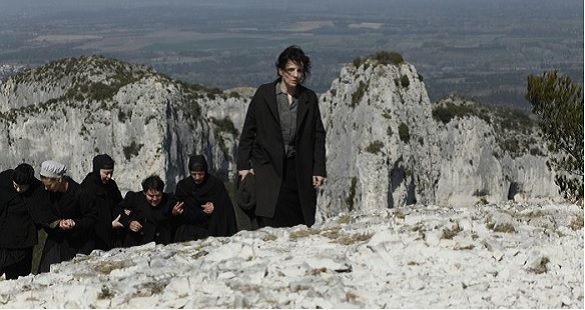 Juliet Binoche delivers a masterful performance as sculptor and graphic artist Camille Claudel, mistress of Auguste Rodin, who was confined to an asylum at Montdevergues near Avignon in 1914 after an emotional collapse. Austere and unforgiving, "Camille Claudel 1915" can be compared to the films of Robert Bresson in its long silences, spiritual depth, and uncompromising integrity.
#22 All is Lost (J.C. Chandor, 2013)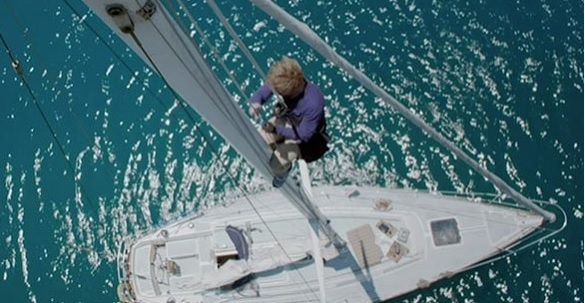 In "All is Lost," 77-year-old Robert Redford is alone somewhere in the middle of the Indian Ocean. His boat has been hit by a floating cargo container and water is pouring into the yacht. Known only as "Our Man," he is a man adrift at sea without any of the identifiers that we normally use to know someone. He just is and we are with him in his fierce struggle for survival.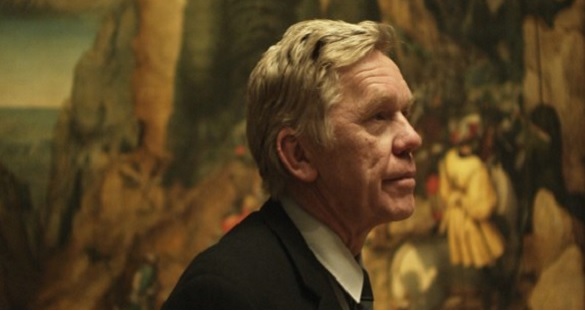 Jem Cohen's "Museum Hours" moves art beyond the confines of a stuffy museum and takes it out into the streets of Vienna. A riveting experience that bonds us to a world beyond the limits of our sense perception, the film widens our view of what is "inside" the museum to include what is "outside," not as a separate part of the experience but as an integrated whole.
#20 The Attack (Ziad Doueiri, 2012)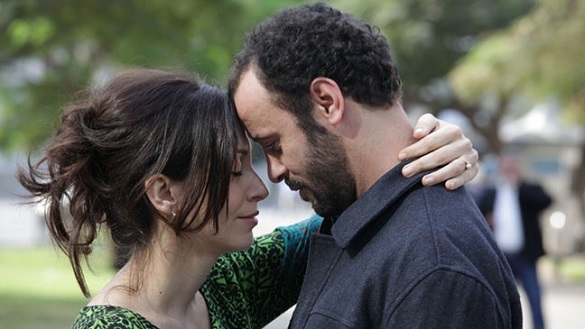 In the gripping suspense thriller "The Attack," the life of Dr. Amin Jaafari (Ali Suliman), a respected Israeli Arab doctor, is turned upside down when his wife is accused of being a suicide bomber. Although the film is about the seemingly impassable political divide that separates the Israeli and Arab worlds, it is basically a look at the human cost of the conflict.
#19 Harmony Lessons ("Uroki garmonii," Emir Baigazin, 2013)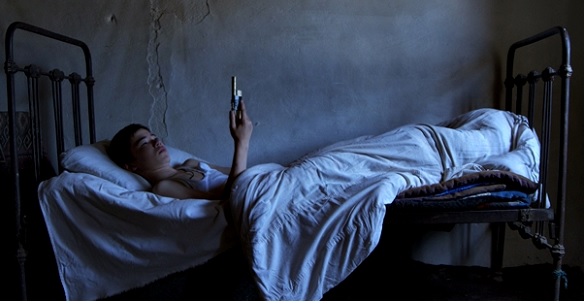 Set in a remote village, "Harmony Lessons" is a poetic but deeply disturbing and often brutal look at power relationships at a Kazakh high school. From the brutality of the police to the bullying at school to the way animals and even insects are treated, the film mirrors an increasing cycle of violence in a society governed by the false notion of survival of the fittest. It is a stunning first feature.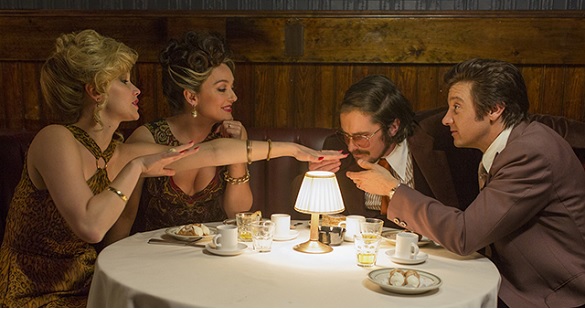 "American Hustle" may not be the most profound statement ever made about the corruption that lies below the surface of the American dream, but it is certainly one of the most entertaining. Loosely based on the Abscam case of the late seventies where an FBI sting operation used fake Arab sheiks to convict prominent politicians, it is filled with a relentless energy and some of the finest acting performances of the year.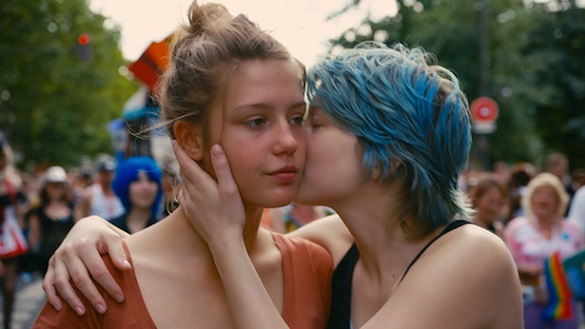 "Blue is the Warmest Color" is a complex, deeply intense film that elevates one young woman's personal struggle into a drama of universal relevance. It is unique in its openness and honesty about same-sex relationships and the performances are so perfect that we are never conscious of anything except the beauty of two human beings discovering the joys of authentic intimacy.
#16 Sister ("L'enfant d'en haut," Ursula Meier, 2012)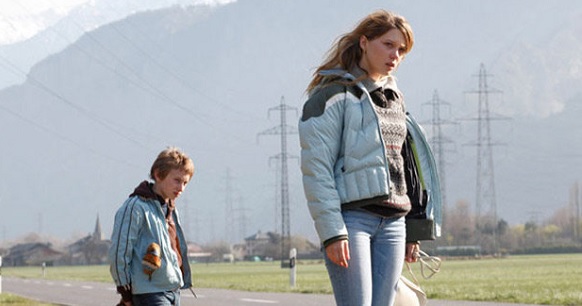 12-year-old Simon (Kacey Mottet Klein) is superb as the little boy whose work at a Swiss ski resort consists of stealing skis, gloves, goggles, and anything else he can to bring home to his older sister. Based on Meier's memories, "Sister" is a devastating look at the result when an unwanted child is brought into the world.
#15 Barbara (Christian Petzold, 2012)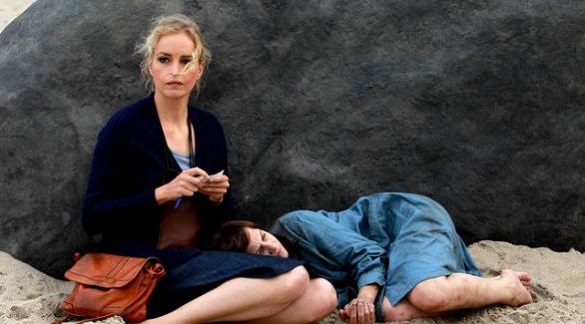 An East Berlin doctor (Nina Hoss) who has been exiled to a small clinic in the provinces, must deal with the intimidation of the East German security apparatus. "Barbara" is both a superb character study and an illumination of the effects of oppression on the human psyche. It is a film that transcends the limitations of its setting to become a universal experience.
#14 Blackfish (Gabriela Cowperthwaite, 2013)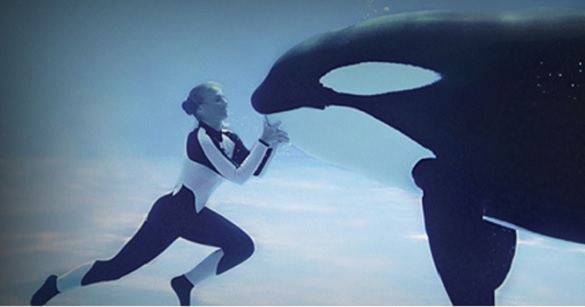 This hard-hitting and disturbing documentary shows the deplorable conditions of killer whales confined to an area the size of a swimming pool for up to twenty or thirty years at marine theme parks such as SeaWorld. In making the film that depicts the death of three trainers by attacking orcas, the director said her purpose was to provide a context for humane treatment for the whales and prevent additional deaths.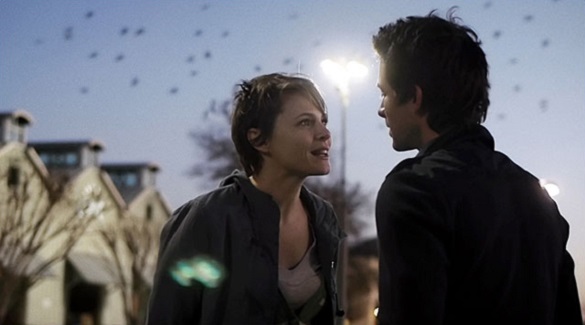 Though "Upstream Color" is enigmatic and mandates repeated viewing, it does not reach us on the level of rational understanding, but on that of being. Dreamlike and haunting, with its exquisite cinematography and poetic musical score, it is a film of mood and silences that, regardless of your interpretation, will challenge you to engage both your mind and your emotions.
#12 To the Wonder (Terrence Malick, 2012)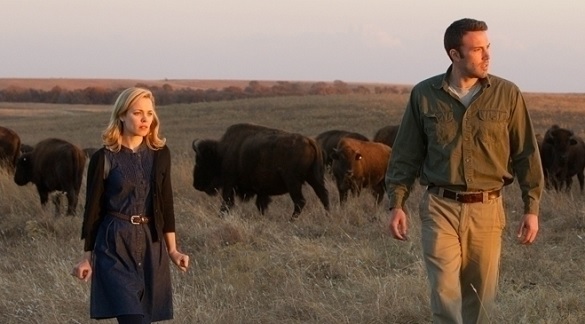 "To the Wonder" has Terrence Malick's stamp written all over it: philosophical voice-overs uttered in hushed tones, panoramic displays of the physical beauty of nature, a story that features little dialogue, and an untranslatable feeling for the spiritual. It is a work that suggests, implies, and evokes rather than commands, forcing us to confront how we connect to ourselves and the world around us.
#11 Frances Ha (Noah Baumbach, 2012)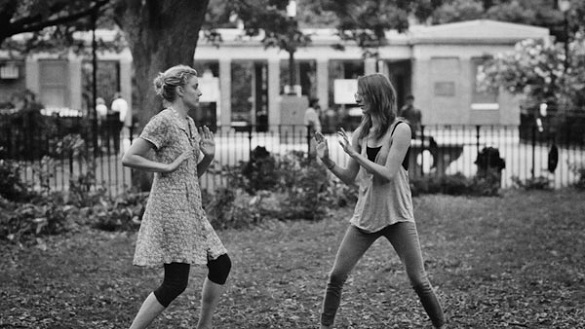 27-year-old Frances (Greta Gerwig) wants to be a dancer but lacks the determination to develop her talent. She doesn't have the job prospects that she alludes to with friends but she makes up for it with tons of charm. "Frances Ha" is a film that has genuine affection for its characters. They have their flaws and are not always self-aware, but the film recognizes that the process of growth does not happen suddenly.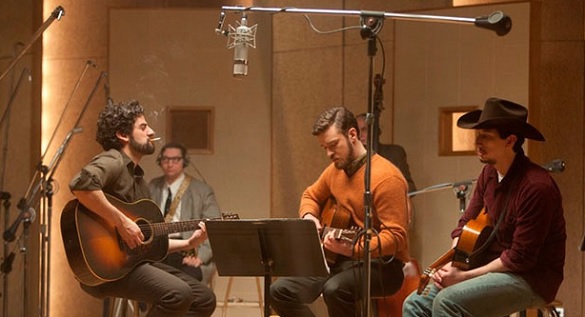 The Coen Brothers' message in "Inside Llewyn Davis" — that it's difficult for any new artist to be successful in a highly competitive arena, especially when their actions are toxic and self-defeating, is not a startling piece of information, yet the film has so much soul and the performances are so touching that it's hard to tell the difference between the winners and losers anyway.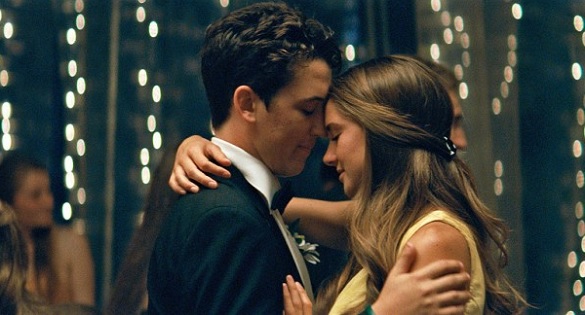 "The Spectacular Now" takes us on a journey through Sutter Keely's (Miles Teller) minefields of adolescence with little support along the way. It is a smart, restrained and honest film that handles the subject of teen alcoholism, relationships, and sex in a sensitive and realistic way. It is not a film about alcoholism but about self-awareness that portrays teenagers like real people and treats them with dignity and respect.
#8 Fruitvale Station (Ryan Coogler, 2013)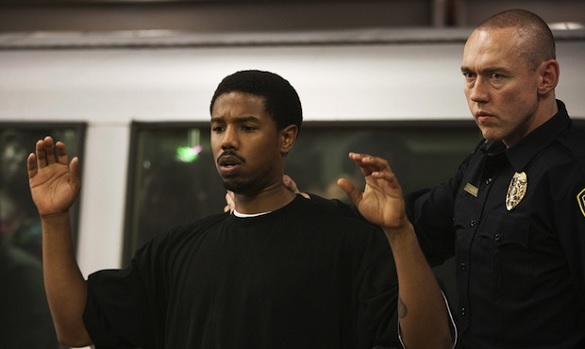 Ryan Coogler's "Fruitvale Station" is a disturbing account of the last day of the life of Oscar Grant (Michael B. Jordan), a 22-year-old African American, shot and killed by an officer of the Bay Area Rapid Transit (BART) at the Fruitvale subway station in Oakland, California in 2009. While the film will not end racial tension, it may go a long way towards opening people's eyes about the reality of police misconduct.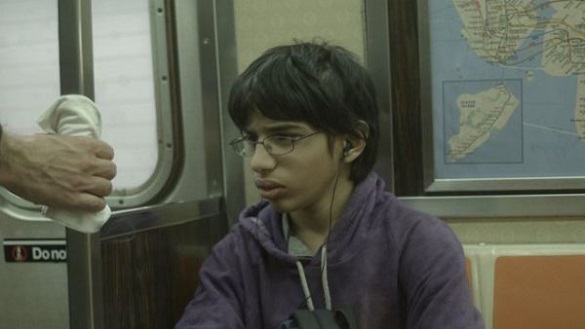 Afflicted with autism spectrum disorder, Ricky struggles to fit in at school which he attends only occasionally. The centerpiece of the film is the boy's eleven-day odyssey riding the A-train to Manhattan and back as he encounters all that New York has to offer. As his mother looks for Ricky, the threat of Hurricane Sandy adds a new desperation to the search and the film builds an extraordinary level of tension.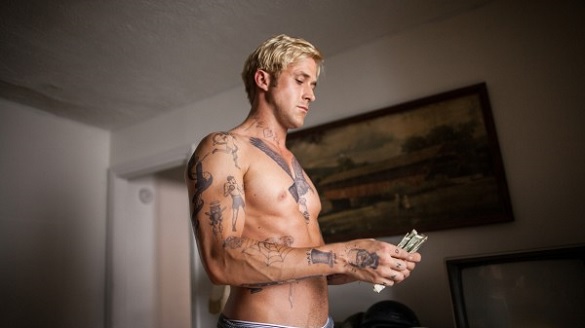 "The Place Beyond the Pines" is a suspenseful, multi-layered drama that covers fifteen years in the life of its protagonists (Bradley Cooper and Ryan Gosling). It is a sprawling epic of 140-minutes whose perfect design can only be seen in its totality. With many hairpin twists and turns, the film shows how one moment of poor judgment can affect the rest of a person's life and carry over to the next generation.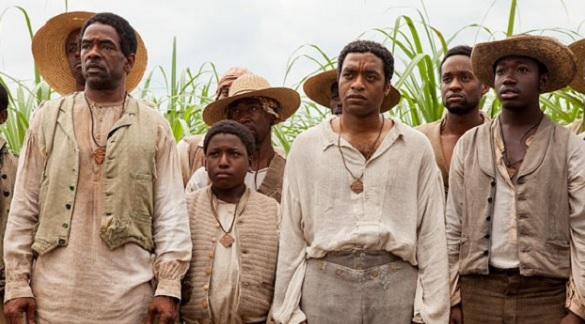 "12 Years a Slave" is based on the memoir of Solomon Northrup, a free black man who was kidnapped and sold into slavery which he endured for twelve years. Chiwetel Ejiofor as Northrup does not simply relate his story but makes us party to his experience and brilliantly conveys the agony of what it is like to endure the debasement of one's humanity.
#4 Wadjda (Haifaa Al-Mansour, 2012)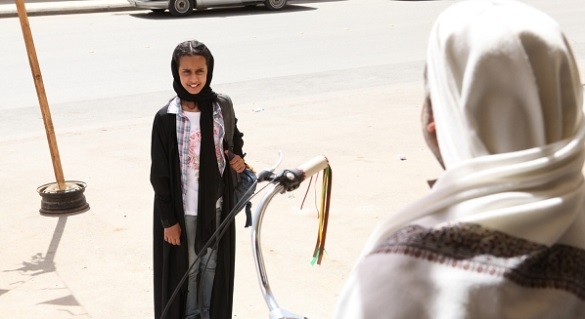 "Wadjda," the first film to be directed by a Saudi woman, Haifaa Al-Mansour, and the first to be shot inside Saudi Arabia, is a powerful indictment of the gender inequality that Saudi women face all of their lives. Though girls riding bikes are frowned upon, Waad Mohammed's performance as the plucky ten-year-old Wadjda who saves money to buy a bike demonstrates the strength and quiet determination of her character.
14-year-old Duncan (Liam James) is a sullen, withdrawn adolescent with a shaky self-image. During the summer at a family beach house, Duncan finds a kindred spirit in the person of Owen (Sam Rockwell), the manager of a water park, and we identify with his struggle for self-acceptance. "The Way Way Back" is a warmhearted and beautifully realized teen comedy that is as poignant as it is funny.
#2 Mud (Jeff Nichols, 2012)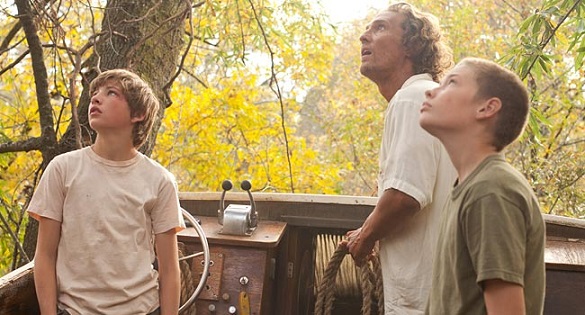 Seeking adventure in rural Arkansas, 14-year-old Ellis (Tye Sheridan) and friend "Neckbone" (Jacob Lofland) discover a drifter named "Mud" (Matthew McConaughey) who tells the boys that he is waiting for Juniper (Reese Witherspoon), his childhood love, although there is much more to his story. "Mud" is remarkable for its combination of reality and lyricism and is marked by outstanding performances from McConaughey and Sheridan.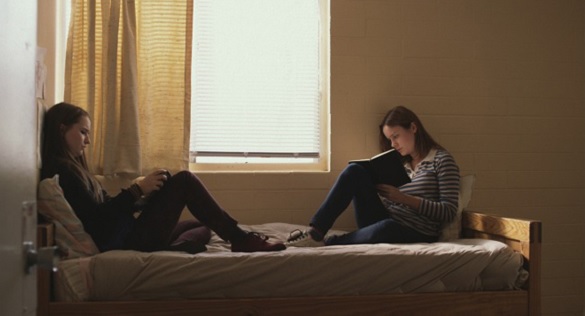 "Short Term 12" is the story of troubled teens living in a group home who are the recipients of empathy from counselors only a few years older than them. Coming from the director's own experience, the film is permeated with an air of authenticity and contains natural performances from an ensemble cast that includes Brie Larson as Staff Supervisor in an Oscar-worthy performance.
Honorable Mention
"Tracks," "The Lunchbox," "The Rocket," "The Gatekeepers," "Breathing," "Gravity," "Dallas Buyers Club," "Stories We Tell," "Fill the Void" and "Beyond the Hills."