The awards are over and everyone has settled in for what 2015 has in store for us. That makes it the perfect time for Howard's best film list of 2014. There was a lot to choose from again, so instead of cutting it off at ten, the list has been expanded to 25. Also, several of these movies were released in Canada in 2014 — they've been included as "The Great White North" is where Howard calls home.
#25 Two Shots Fired (Dos Disporos) (Martin Rejtman, 2014)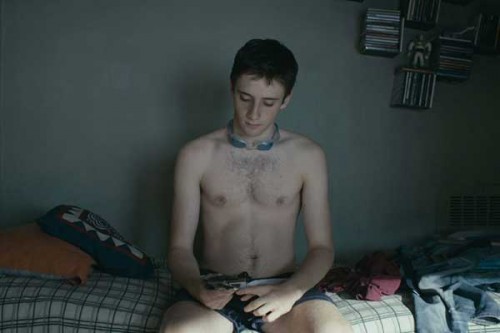 Rejtman's absurdist comedy, a cross between Antonioni and Kaurismäki, deconstructs urban life to the point that relationships cease to exist as an expression of human emotion. Walking through a claustrophobic suburban milieu like zombies, nothing registers on the character's inscrutable faces who are simply unable to reflect about anything that happens to them. It is a perfect metaphor for those who go through the motions of life but fail to connect.
#24 Night Moves (Kelly Reichardt, 2014)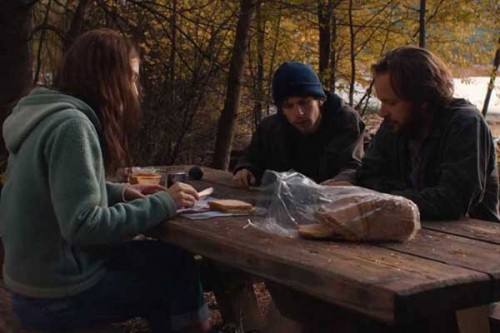 "Night Moves" is a personal story about three young people attempting to impact a society in which they no longer feel a part. It is a film permeated by an overriding sadness that the human involvement of people fighting for a cause has been replaced by lonely, desperate acts of conscience that are poorly thought out and alienate the people they are trying to convert. Night Moves Review
#23 Charlie's Country (Rolf de Heer, 2013)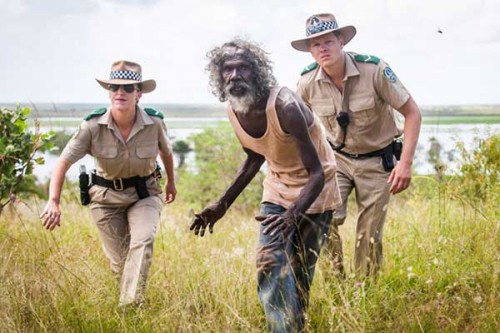 David Gulpilil is a dominating presence in Rolf de Heer's "Charlie's Country," the third film in their collaboration. The film is a nuanced look at the conditions Native Australians face and their struggle to retain their values in the face of white colonization. Though it reflects the actor's personal experience, its theme of the struggle for human dignity in the face of cultural marginalization is universal.
#22 Manakamana (Stephanie Spray and Pacho Velez, Nepal, 2013)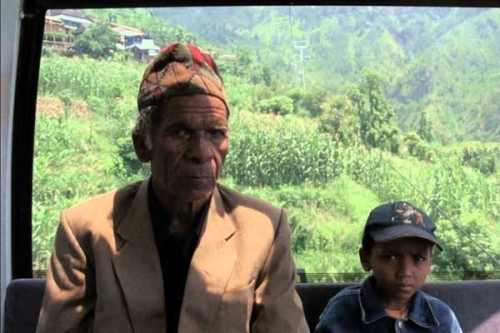 A riveting documentary in which passengers, both foreign and local, are filmed making a pilgrimage to the Manakamana Temple in the Gorkha district of Nepal, a 17th century shrine dedicated to the Hindu goddess Manakamana who, it is believed, makes wishes come true. "Manakamana" allows us to have the experience that, In each trip, regardless of its seemingly repetitive nature, there is always something unique and beautiful in every moment. Manakamana Review
#21 The Kindergarten Teacher (Nadav Lapid, Israel, 2014)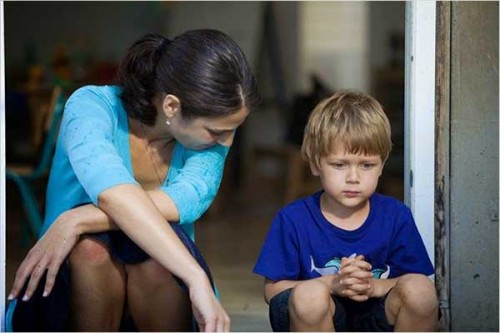 Nira, a preschool teacher, is convinced that her student Yoav is a poetic genius and becomes obsessed with a desire to protect him from an uncaring father. The film can be seen as a metaphor for Israeli society where poetic sensibility has become lost in a culture that glorifies materialism. At times perverse, the film also has moments of haunting beauty.
#20 Finding Vivian Maier (John Maloof and Charles Siskel, U.S., 2013)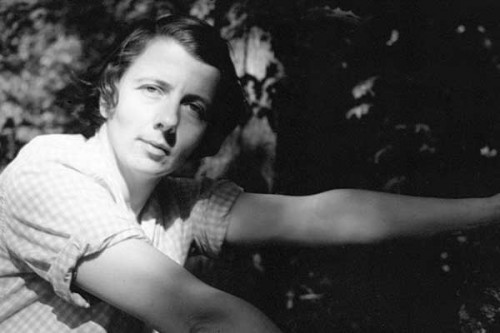 The element of mystery is what makes "Finding Vivian Maier" so intriguing. The subject of the film is a heretofore unknown photographer whose art has been compared to the masters, though she never exhibited her work and little is known about her life. The photos display a kaleidoscope of stunning images that poignantly capture the faces of humanity with humor and rare sensitivity. Finding Vivian Maier Review
#19 Calvary (John Michael McDonagh, Ireland, 2014)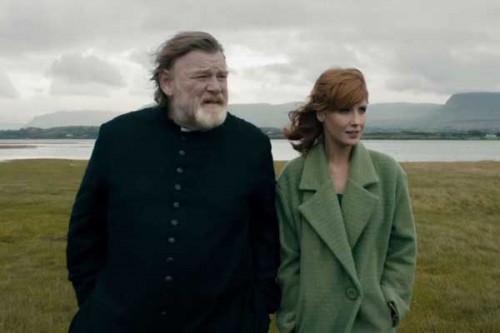 In "Calvary," Father James Lavelle (Brendan Gleeson) is vulnerable to the malicious cynicism of his community. A robust man with a tough skin born of adversity, he is betrayed by those who have lost faith in themselves and humanity. Set in County Sligo in Ireland, the remote village is a microcosm of a world in which victimization has replaced responsibility. Calvary Review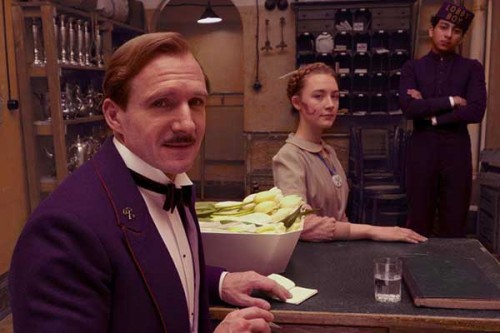 Inspired by Beware of Pity and The Post-Office Girl by Stefan Zweig, Wes Anderson's "The Grand Budapest Hotel" takes place in Eastern Europe in the period between the two world wars. The film is very much in the audacious visual style of his previous comic fantasies, but here its unique voice has an underlying humanity that celebrates the social fabric of a civilized society. The Grand Budapest Hotel Review
#17 The Immigrant (James Gray, U.S., 2013)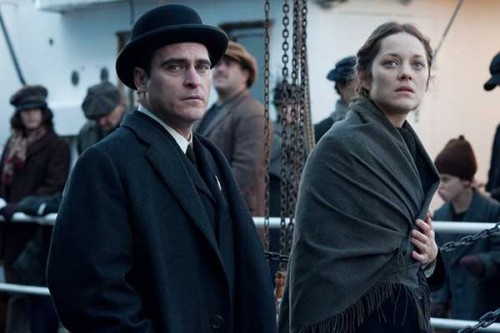 This struggle for survival is painfully depicted in "The Immigrant," the story of a devoutly Catholic Polish immigrant (Marion Cotillard) and her fall from grace. The film candidly depicts the contradictory nature that lies at the core of the American Dream, an elusive mixture of idealistic beauty and harsh reality. The principal characters are three-dimensional human beings who exhibit a rare capacity for forgiveness. The Immigrant Review
#16 Under the Skin (Jonathan Glazer, U.K., 2013)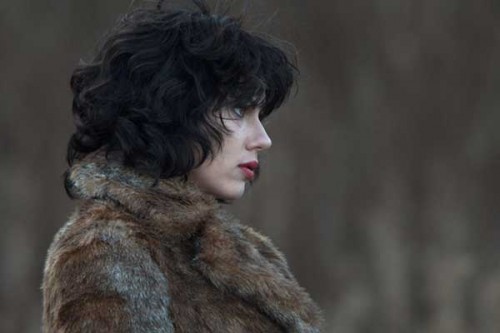 In Jonathan Glazer's mesmerizing "Under the Skin," there is a thin line between the hunter and the hunted, the ordinary and the odd, and even between aliens and humans. Scarlett Johansson as Laura, an alien with a difference, pursues a murderous agenda with cool efficiency, it is only gradually that she begins to grasp the idea that humans may have more to offer than dinner. Under the Skin Review
#15 Blue Ruin (Jeremy Saulnier, U.S., 2013)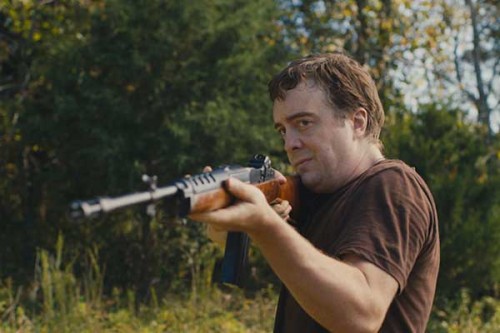 Dwight (Macon Blair) is an inept bumbler who is driven to exact revenge for his parent's murder, a decision that leads to many and varied dead ends, both literal and figurative. "Blue Ruin" is a captivating and intense character study that superbly captures the main character's emotionless banality. While it doesn't glamorize violence, it has enough of it to make us take notice and is ultimately a cautionary tale. Blue Ruin Review
#14 Two Days, One Night (Jean and Luc Dardenne, 2014)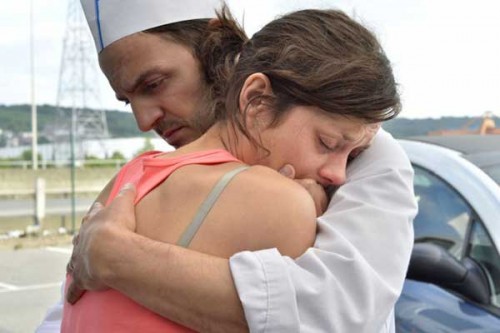 Marion Cotillard, a worker in a solar-panel factory has to fight for her job in the face of management cutbacks. "Two Days, One Night" is not about economic struggles or a choice between selfishness and compassion. It is about an individual taking responsibility for her life and, in the process transforming it. Like the rest of the Dardenne's body of work, it is powered by a resolute faith in humanity.
#13 Life Itself (Steve James, U.S., 2014)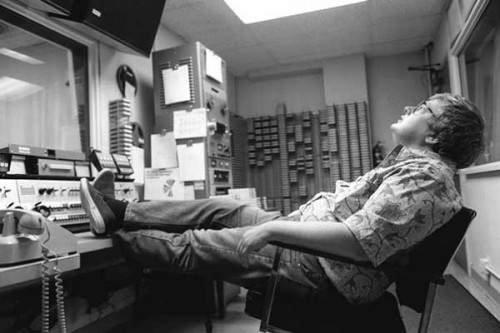 Steve James' documentary "Life Itself" is a deeply moving celebration of film critic Roger Ebert's life, released just one year after his death in 2013 from cancer. It is an honest portrayal that does not try to sugarcoat or gloss over his shortcomings. A tribute to an individual who touched so many lives, it is without pretensions, gritty, and down-to-earth just like Roger. Life Itself Review
#12 Citizenfour (Laura Poitras, Germany, U.S., 2014)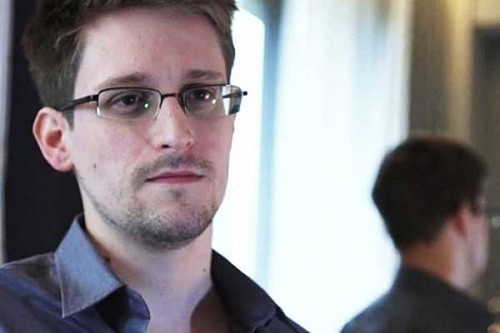 In 2013, Edward Snowden, a 29-year-old former NSA contractor and intelligence analyst, exposed the fact that the government was spying on American citizens and those of other countries, whether or not they were suspected of wrongdoing. His story is told in the intimate and intense documentary "Citizenfour." It is not a historical retrospective, but a glimpse of history unfolding before our eyes. Citizenfour Review
#11 Foxcatcher (Bennett Miller, U.S., 2014)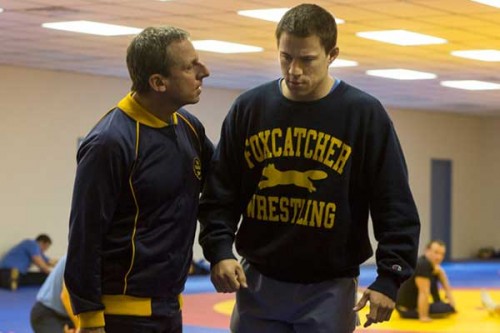 "Foxcatcher" is a superb psychological drama that features Oscar-worthy performances from Channing Tatum as an emotionally repressed Olympic gold medal-winning wrestler, Mark Ruffalo as his supportive brother, and a barely recognizable Steve Carell, playing a scion of one of America's wealthiest families. The film brings to life the tragic consequences of an emotionally dependent relationship built on psychological control and delivers it with relentless tension. Foxcatcher Review
#10 I Origins (Mike Cahill, U.S., 2014)
Mike Cahill's lovely and touching "I Origins" is a thought-provoking look at questions of faith, destiny, and what might lie beyond death. It is a film about character growth and how personal relationships can affect how we hold our experience of life. A simple, life-affirming film, it asks not only whether faith can co-exist with science, but whether enchantment can be restored to our lives. I Origins Review
#9 Boyhood (Richard Linklater, U.S., 2014)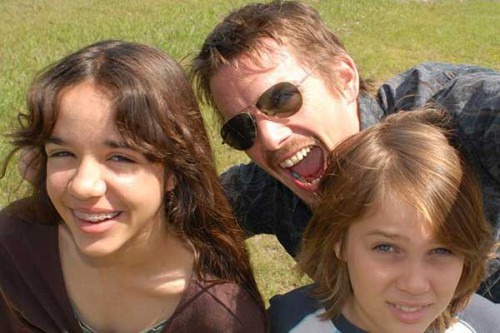 Shot over a period of twelve years "Boyhood" is the story of Mason, an East Texas boy whom we follow from grade school at age six until his entry into college at eighteen. The film captures Mason's physical and emotional growth with striking reality and, in so doing, allows us to look at our life and confront our own memories. Boyhood Review
#8 Ida (Pawel Pawlikowski, Poland, 2013)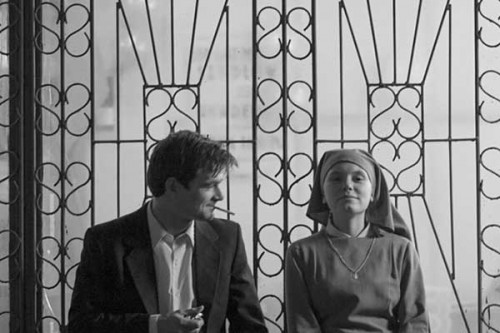 A young novice ready to take her vows learns through her aunt that she is of Jewish parentage and must come to terms with a past she never knew existed. "Ida" offers no easy answers but looks at each character's complexities, leaving only a trail of ambiguity. Thanks to the superb direction and performances, it is a hypnotic experience.
#7 The Imitation Game (Morten Tyldum, U.K., U.S., 2014)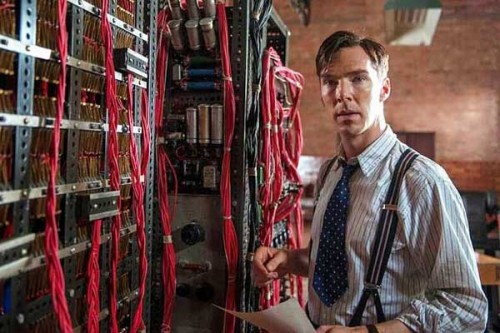 Mathematician and cryptographer Alan Turing experiences both triumph and tragedy in "The Imitation Game," the story of a man whose help during World War II in breaking the Nazi's Engima Code may have brought the war to an earlier end. The film is both a celebration of Turing's life and an infuriating look at the circumstances that turned him from a hero into a pariah.The Imitation Game Review
#6 Selma (Ava DuVernay, U.K., U.S., 2014)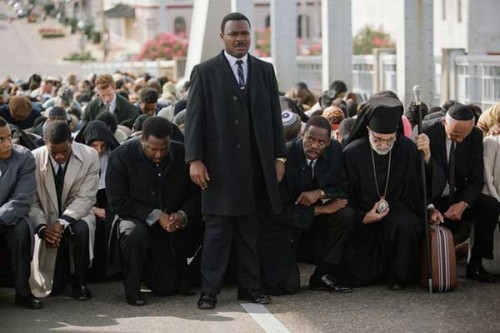 A dramatization of the 1965 campaign in Selma, Alabama to end discrimination against African-American's right to vote, "Selma" is a passionate work about a towering figure, Dr. Martin Luther King, Jr., who left an enduring legacy, but one that is sadly, still short of completion. Selma Review
"The Internet's Own Boy: The Story of Aaron Swartz" is a deeply moving and disturbing documentary about a young man who was not afraid to challenge what he thought was an unjust system. A computer programmer and social activist, Aaron Swartz wanted to make the world a better place but, ultimately, though he tried to save the world, he could not save himself. The Internet's Own Boy: The Story of Aaron Swartz Review
#4 Nightcrawler (Dan Gilroy, U.S., 2014)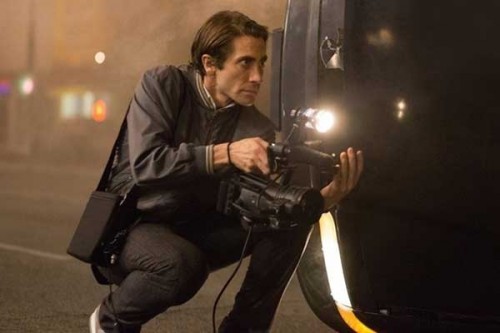 "Nightcrawler" is a powerful indictment of the "fear porn" that passes for journalism in America today. Louis Bloom (Jake Gyllenhaal), a free-lance photographer, prowls the streets of Los Angeles at night to try and capture exclusive videos of disasters as they happen and sell them to TV news networks looking for sensationalism to attract viewers. Sadly, it is more of a reality show than a satire. Nightcrawler Review
#3 Locke (Steven Knight, U.K., 2014)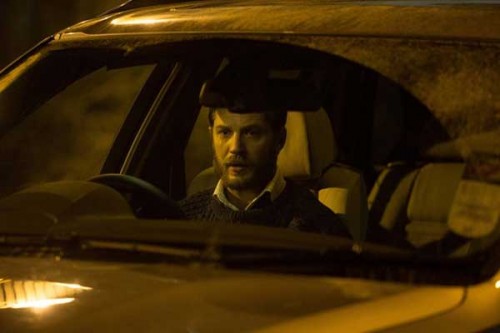 "Locke" is a tense, absorbing look at the choices we make and how we are often unprepared for their consequences. The film takes place almost entirely inside an automobile driven by Tom Hardy, a foreman for a construction company. Far from being static, however, the experience is hypnotic, thought-provoking, and ultimately exhilarating. Locke Review
#2 Phoenix (Christian Petzold, Germany, 2014)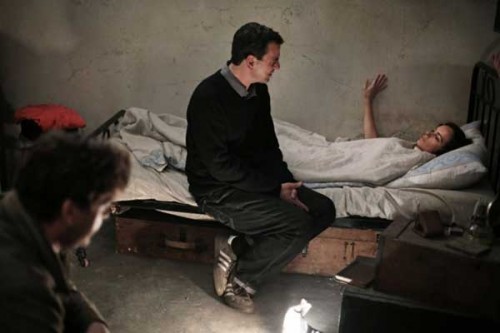 The reality of German guilt and the trauma of those who survived the war are explored in "Phoenix," a film by Christian Petzold ("Barbara") that focuses on two people, one who desperately wants to forget the past and the other who is unable to let go of it. The film's final scene is a moment so resonant and powerful that it may become an important part of film history.
#1 Whiplash (Damien Chazelle, U.S., 2014)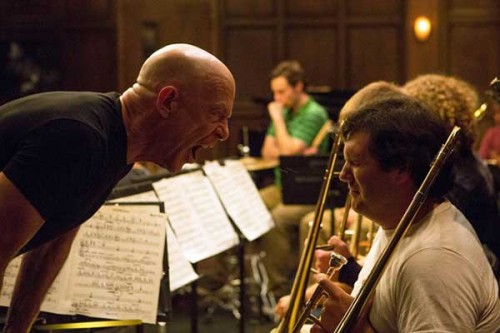 Miles Teller, an ambitious drumming student at a prestigious music school, comes under the tutelage of J.K. Simmons, a high-ranking instructor well-known for pushing his students beyond the limits of their endurance. The two feed off each other, one pushing against being bullied, the other determined to end mediocrity in the arts. All the emotional build-up of the film comes together in a final segment that explodes into a memorable musical epiphany. Whiplash Review
Honorable Mention
"Force Majeure," "In Search of Chopin," "The Fault in Our Stars," "Wild," "A Most Wanted Man," "St. Vincent," and "Me and You."