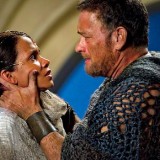 Movie Trailer: Cloud Atlas (2012)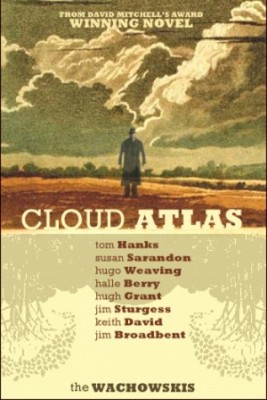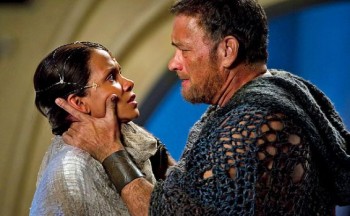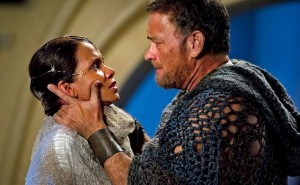 Movie Information
:
:
:
:
:
Genre(s):
Drama, Mystery, Science Fiction
MPAA Rating: R
Director(s): Andy Wachowski, Lana Wachowski, Tom Tykwer
Actor(s): Halle Berry, Hugh Grant, Hugo Weaving, James D'Arcy, Jim Broadbent, Jim Sturgess, Tom Hanks
Writer(s): Andy Wachowski, Lana Wachowski, Tom Tykwer
Producer(s): Andy Wachowski, Grant Hill, Lana Wachowski, Stefan Arndt, Tom Tykwer
Studio(s): Ascension Pictures, Warner Bros.
Posted September 6, 2012 by
sasori
The first full theatrical trailer for the Wachowskis' (with Tom Tykwer) Cloud Atlas has arrived and as much as it dazzles it confuses. The story, adapted from a novel by David Mitchell, intertwines many story arcs that range from prehistoric times to millennia into the future all played by the same actors in differing (but the same) roles. It's deja vu and decision consequences on steroids — one seemly innocuous decision made by one has far reaching implications on another. All things are connected in some way, shape or form. Personally, I haven't been so excited by a concept or trailer as I am with this in a long time. Check out the ambitious undertaking in the below trailer.
Cloud Atlas stars Tom Hanks, Halle Berry, Jim Broadbent, Hugo Weaving, Hugh Grant, Jim Sturgess, James D'Arcy, Susan Sarandon, Xun Zhou and Keith David.
Cloud Atlas affects US theaters on October 22, 2012 and UK theaters on March 22, 2013.