While at a party over the weekend I was hanging around a few folks who were happily puffing away and talking incoherently. I got to asking myself, what are the best stoner movies? These guys offered up a few films rather quickly and by the end of the party the list was completed. Here is what a bunch of stoned and drunk people came up with.
Criteria: Gotta have either a memorable stoner in the film or just have pervasive drug use of the marijuana variety.
#10 "How High" (2001)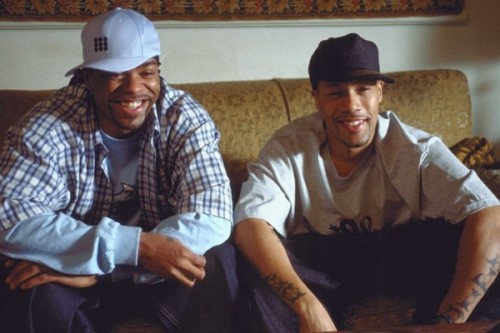 Redman and Method Man in a movie in which they smoke pot fertilized with their dead friends ashes. He magically appears before them and helps them pass their THC (Testing for Higher Credentials). Amazingly, they get accepted to Harvard! You can imagine the debauchery that ensues. White people will never be the same.
#9 "Half Baked" (1998)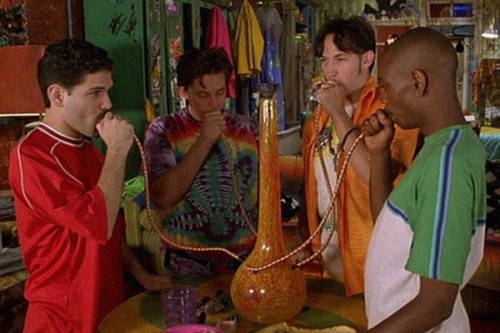 Thurgood (Dave Chappelle), Scarface (Guillermo Diaz) and Brian (Jim Breuer) are stoners who have to figure out a way to get their friend Kenny (Harland Williams) out of jail. So they do what they think they know best — peddle pot. This is one of those movies that is funny but a whole lot funnier if you're stoned.
#8 "Reefer Madness" (1936)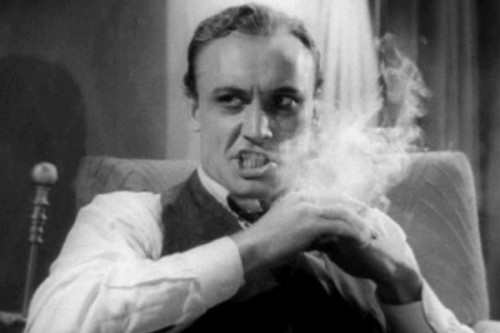 The movie that started it all. It's really a public service announcement made in 1936 that chronicles how evil and terrible pot is. It was meant to scare the shit out of everyone but it is impossible to not find amusement in it. It's amazing how sensationalized reefer was way back when — now it's a ticket if you get caught with a joint in New York (or at least it was a few years ago)!
#7 "Dazed and Confused" (1993)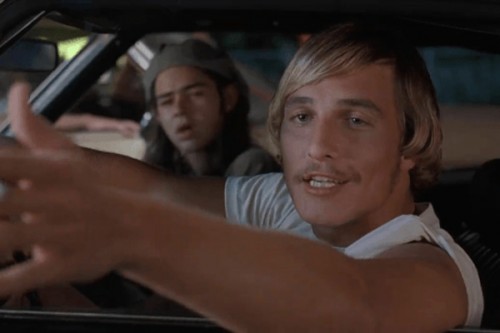 A rite of passage movie for a bunch of teens at a Texas high school. Lots of drinking and smoking leads to hazings and pranks. Most memorable is Wooderson (Matthew McConaughey) an older guy who loves to party with high schoolers. When asked about his lifestyle he poignantly replies, "That's what I love about these high school girls, man. I get older, they stay the same age." Amen!
#6 "Harold and Kumar go to White Castle" (2004)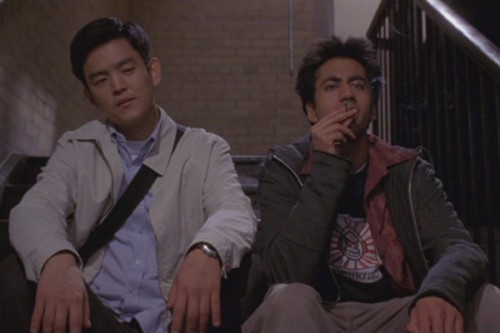 Roommates Harold (John Cho) and Kumar (Kal Penn) love to smoke pot and eat White Castle burgers. They travel all over New Jersey after lighting up in an effort to find an open restaurant. Along the way, they have some strange encounters, most notably one with Neil Patrick Harris.
#5 "The Big Lebowski" (1998)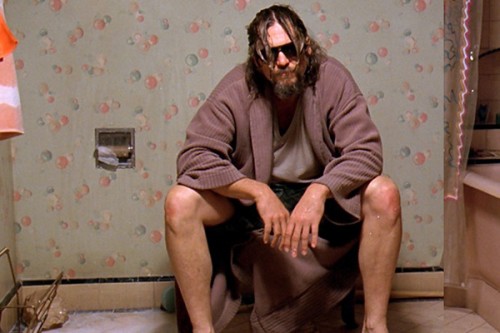 From the twisted minds of the Coen brothers. Jeff Bridges is Jeffrey "The Dude" Lebowski, a perpetually stoned slacker, who is inadvertently involved in a mistaken identity situation. Two thugs want money from him and piss on his rug in an effort to coerce him into paying. Knowing nothing of the debt, he must figure out how to solve his problem while at the same time getting his rug cleaned or replaced.
#4 "Clerks" (1994)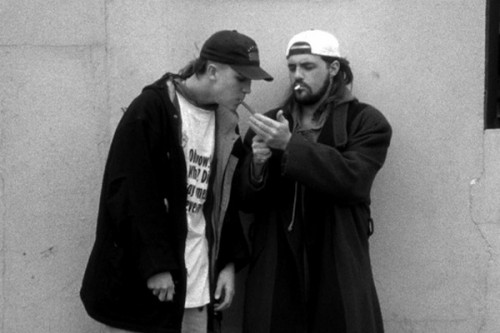 This is a given. Jay and Silent Bob are two of the most known pot heads in the world. Jason Mewes is a foul mouthed dealer who spouts out some of the funniest lines ever written. Basically, they hang in front of a convenience store selling dope and pissing off the guys inside. This movie belongs in every movie collection.
#3 "Friday" (1995)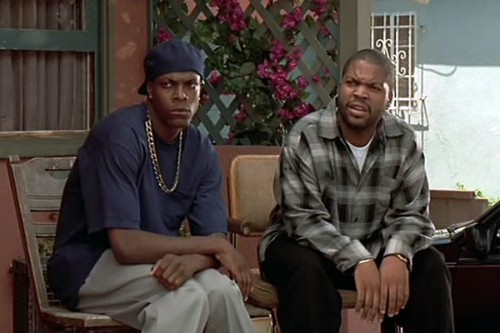 There has to be an urban movie in the list. Smokey (Chris Tucker) and Craig (Ice Cube) are best friends. Smokey is a burnout that aggravates you so much you just laugh at his incessant whining. His ridiculousness leads to a memorable Friday for everyone on the block. Very funny.
#2 "Up In Smoke" (1978)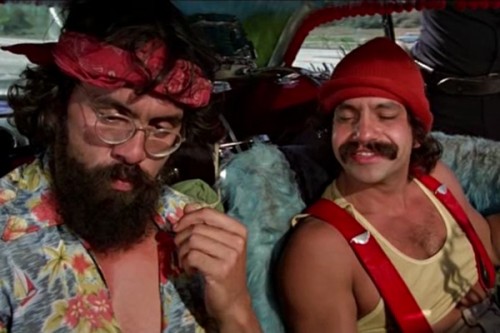 The original masterpiece starring Cheech and Chong. These guys were the poster boys for slacking. Their days are consumed with smoking pot, chasing skirts and little else. In this particular title they unknowingly try and smuggle a van made entirely of cannabis into the United States. Those were the days!
#1 "Fast Times at Ridgemont High" (1982)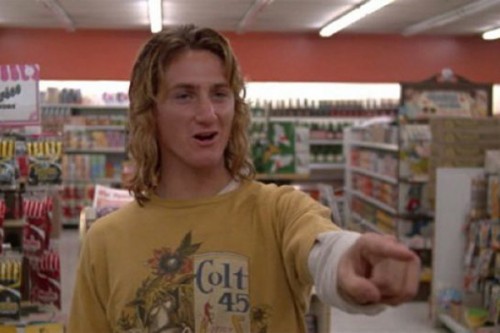 Probably the best high school film ever made. It boasts an all-star cast made up of Jennifer Jason Leigh, Judge Reinhold, Phoebe Cates, Forest Whitaker, among others. The standout is Sean Penn as Jeff Spicoli. As far as I'm concerned Sean Penn will always be the stoned, surfer dude without a care in the world. If you haven't seen this movie, shame on you.
Honorable Mentions
Like I said, this list was comprised in a state of inebriation. Could we have done a better job sober? Probably. Here are a few that were mentioned but we didn't think were strong enough candidates to make the final cut.

PCU
Bongwater

Got one that we missed, speak up.