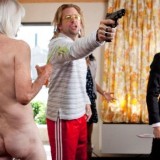 Movie Trailer: Hit and Run (2012)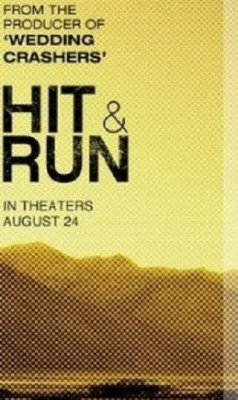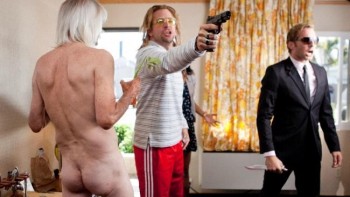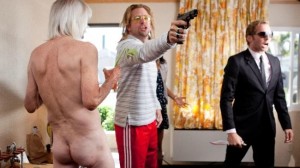 Movie Information
:
:
Genre(s):
Action, Comedy, Romance
MPAA Rating: R
Director(s): David Palmer, Dax Shepard
Actor(s): Beau Bridges, Bradley Cooper, David Koechner, Dax Shepard, Kristen Bell, Michael Rosenbaum, Tom Arnold
Writer(s): David Palmer, Dax Shepard
Producer(s): Erica Murray, Jim Casey
Studio(s): Primate Pictures
Posted May 15, 2012 by
sasori
The Witness Protection Program doesn't always keep the bad guys away. In Open Road Films' Hit and Run, bank robbery getaway driver Charlie gets found by his buddy that he helped get locked away (and apparently enabled his raping, as a running gag makes mention of). As the title implies, there is a lot of car chases and crashes — and for an adventure with romantic-comedy elements they're not too bad either! I think most will awe at Bradley Cooper in dreadlocks, though. The trailer, released today, can be seen below.
Hit and Run stars Dax Shepard, Kristen Bell, Bradley Cooper, Tom Arnold, Beau Bridges, Kristin Chenoweth, David Koechner and Michael Rosenbaum.
Hit and Run races to US theaters on August 24, 2012.