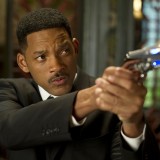 Movie Trailer #2: Men in Black 3 (2012)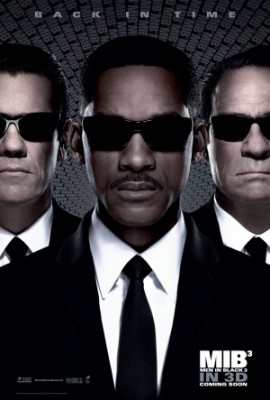 Movie Information
:
:
:
:
:
Genre(s):
Action, Comedy, Science Fiction
MPAA Rating: PG-13
Director(s): Barry Sonnenfeld
Actor(s): Bill Hader, Emma Thompson, Jemaine Clement, Josh Brolin, Michael Stuhlbarg, Tommy Lee Jones, Will Smith
Writer(s): David Koepp, Etan Cohen, Jeff Nathanson, Michael Soccio
Producer(s): G. Mac Brown, Steven Spielberg
Studio(s): Amblin Entertainment
Posted March 5, 2012 by
sasori
Men in Black 3 is looking better than I anticipated. I was quietly concerned the premise had worn out its welcome, but the new trailer released today by Columbia Pictures looks fresh and fun. Will Smith as agent J is slick as ever and Josh Brolin as the young agent K makes a fine straight guy. The 1960′s looks like a perfect decade to have the agents time travel to to stop a full scale alien invasion as well. Peace brother!
See the teaser trailer here: Men in Black III Teaser Trailer.
Men in Black 3 stars Will Smith, Tommy Lee Jones, Josh Brolin, Jemaine Clement, Rip Torn, Emma Thompson, Alice Eve and Nicole Scherzinger.
Men in Black 3 secures US and UK theaters on May 25, 2012.