The new-look Spider-Man (Tom Holland) made a big splash in "Captain America: Civil War" and he is sure to do so in his latest rebooted effort, Spider-Man: Homecoming. I say this because Marvel is involved in the production to rub off some of the bad mojo Sony has dripped upon the franchise over the past 15 years or so and supposedly they're skipping the origin story and jumping right into the good stuff. Stuff that includes battling The Vulture (Michael Keaton), Shocker (Bokeem Woodbine) and Tinkerer (Michael Chernus), talking shop with Iron Man (Robert Downey Jr.), and stressing out his poor Aunt May (Marisa Tomei). Obviously this early trailer courtesy of Columbia Pictures isn't overly revealing though The Vulture looks intense, and Spidey holding together a ship split in half begs a few questions, but check it out anyway. Everyone else on Earth will be.
Spider-Man: Homecoming stars Tom Holland, Robert Downey Jr., Marisa Tomei, Jon Favreau, Michael Keaton, Bokeem Woodbine, Zendaya, Donald Glover, Hannibal Buress and Michael Chernus.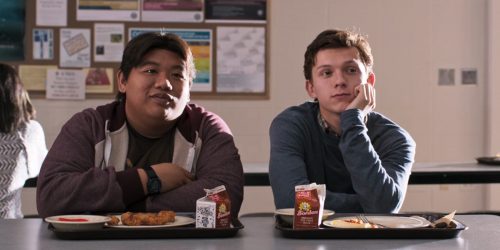 Official Synopsis:
A young Peter Parker/Spider-Man (Tom Holland) living in New York City begins to navigate his newfound identity as the web-slinging superhero.
Spider-Man: Homecoming re-webslings into our hearts in US and UK theaters July 7, 2017.